Ductless & Geothermal 
HVAC Systems
HOW CAN WE HELP YOU TODAY?
Energy Efficient, Cost-Saving Solutions
learn more about how ductless hvac technology can mean energy and cost savings
DUCTLESS HVAC SYSTEMS
Ashworth Heating & Cooling delivers simple solutions to temperature control.
Whether you've got a single uncomfortable room, remodeling project, addition, or are looking to climate control the whole home, ductless air conditioners and heat pumps accommodate your specific needs. Compact, lightweight equipment incorporates almost anywhere. Extensive line lengths allow versatility in mounting location. Inverter technology ensures ideal temperature and exceptional efficiency levels no matter the weather in all of the Charleston-Huntington area.
Our qualified professionals tailor design to your specifications and most often complete installation in one visit. We draw from the latest industry innovations to provide maximum rewards, convenience, and comfort. For all makes and models, we handle essential seasonal maintenance and repair.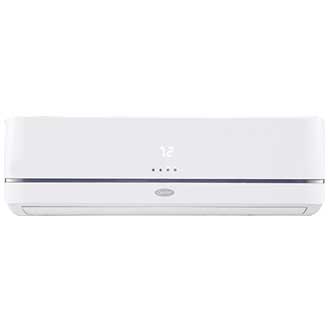 GEOTHERMAL HVAC SYSTEMS
While geothermal heat pumps require a higher upfront investment than conventional heating and cooling, the exceptional cost-savings and many unmatched rewards quickly pay you back. If you're wondering if this environmentally-friendly innovation is right for you, get in touch with the experts from Ashworth Heating & Cooling at 304-743-8895.
We provide honest answers, complete design/installation, and handle skilled repair and maintenance of geothermal systems in all of the Charleston – Huntington area. Get a free estimate today!
Expert Geothermal HVAC Installations & Repairs
Ashworth Heating & Cooling qualifies as a Carrier Factory Authorized Dealer, ensuring highly trained and certified professionals who are knowledgeable and proficient in the top quality systems we install. We bring you the very best of geothermal heating and cooling, optimizing the comfort of your home while minimizing heating and cooling bills.
Quiet, safe, clean, and offering outstanding efficiency and longevity, modern geothermal systems continue to gain popularity across Hurricane, Huntington, Charleston, St. Albans, and Dunbar, WV.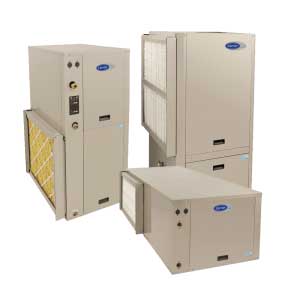 Why Choose Geothermal HVAC?
Affordable – In most cases, geothermal heat pumps pay for themselves in three to five years.
Comfort – Along with effective heating and cooling, you'll enjoy exceptional air filtration and dehumidification.
Efficient – Creating four units of energy for every unit of electrically produced energy, these systems achieve a 400% efficiency rating.
Environmentally Friendly – Considered the most environmentally responsible heating/cooling option by the EPA.
Long Lasting Hot Water – Capable of producing all the hot water you could need, and at higher efficiency rates than traditional water heaters.
Longevity – While traditional HVAC systems last approximately 10-15 years, the indoor geothermal heat pump, with proper maintenance, can be expected to last for several decades and the underground loop can last for several generations.
Low Maintenance – Requires nothing beyond periodic filter changes and annual professional inspections.
Quiet – With no outdoor condensing units and an indoor unit designed to provide whisper-quiet operation, the system never draws unwanted attention.
Safe – With no combustion process, there's no hot surfaces, fumes, carbon monoxide, or any other greenhouse gases.
Consider the many advantages of our Club Memberships.
Ashworth Heating & Cooling offers Standard, Full, and Full Coverage Plus programs to cater to your specific goals and fulfill the requirements of manufacturer's warranty. Our maintenance plans include spring and fall tune-ups, priority scheduling, no overtime fees, and a three year warranty on replacement parts. Choose your plan for a 5%, 10%, or 15% discount on HVAC system replacement, discounts on repairs, and varying levels of coverage. With Club Membership from Ashworth Heating & Cooling, you always enjoy complete peace of mind.
Save on everything from air conditioning repair to HVAC maintenance with our everyday discounts at Ashworth Heating & Cooling.
ANY NEW INDOOR AIR QUALITY PRODUCT INSTALL
Cannot be combined with other offers.
Call 304-743-8895 for details.
Cannot be combined with other offers.
Call 304-743-8895 for details.
Cannot be combined with other offers.
Call 304-743-8895 for details.
Cannot be combined with other offers.
Call 304-743-8895 for details.
Veteran & Military Discount
Cannot be combined with other offers.
Call 304-743-8895 for details.
Cannot be combined with other offers.
Call 304-743-8895 for details.